Surveillance Systems
Keep an eye on your Home or Business
Peace of mind is one of the main benefits of security cameras, they let you check in on your home or business from anywhere and see a live feed of your home on a smartphone or computer, it can also be set up to alert you of any unusual activity. Security cameras play an important part when it comes to securing your property as they can help by deterring thieves, just having cameras may convince someone to skip your home and move on to an easier target.
They also help with recovery and detection when a theft or damages do take place as well. Security cameras can help you compile evidence for the police if an incident does happen. By capturing property damage, criminals who break in, and vehicle info, the police are more likely to prosecute and you're far more likely to have any damages covered and stolen items returned.
We can provide camera's that provide simple area detection all the way up to 4K camera's that give you more detail on license plates and identify more physical characteristics. We can also provide camera's that are able to detect and follow cars and people automatically, allowing one camera to monitor your driveway or storefront more efficiently and can also notify you when detection does occur. Plus, some of these camera's even have built-in sirens and warning lights as extra deterrents.
We can help you figure out the system set up what will work best for you. We can help you plan out your set up and decide what type of camera you need where, whether you want to record footage continuously or based on a trigger, what type of access you'd like to view your footage and how long you'd like to keep any footage for.
Already have cameras? We can look at your current camera system and make recommendations, or get you started with a new system. Give us a call to organise a site visit today.
Why we use Uniview systems
Tried and tested, the Uniview systems we install have some incredible cameras with crazy features that allow us to set you up with the perfect camera system, tailored to you. But if you're just looking for a simple, standard fixed lens camera, they have you covered there, too. They have impressed us so much that they've become our go-to brand when looking for full set up security camera systems.
From domes to bullet, and turret cameras in a variety of resolutions to suit any situation. From Full HD all the way up to 4K we can work out what camera works best where for you. Not only can we provide fixed lens camera's there are also Varifocal and PTZ cameras for extra functionality than just the set and record camera options.
The Uniview cameras we recommend boast many other incredible features like beautiful video in 24/7/365 in any condition thanks to the 98′ IR distance, IP67 weatherproof rating, and true Wide Dynamic Range. Smart events can be set up with some of the cameras including line crossing and intrusion detection, face detection and people counting, plus number plate and Car detection. But just because they have some powerful features doesn't mean they can't be simple to use. The Uniview recorders, plus their online and mobile interface is simple to use, once set up we're happy to show you around the setup so you can make any changes you need as you need them and we're here for you to pick our brains if you can't figure anything out.
As you can tell we love the Uniview systems, they tick all the boxes for corporate and business applications but they're also attractive, cost-effective, and user-friendly enough for residential and small business applications, too.
If you're looking for a complete solution for your business or a few cameras for your driveway and up on your back porch, we can find a solution for you. We've got them set up in our office so if you want to look at what these cameras are capable of feel free to pop in and we'll give you a tour of our office via our security cameras!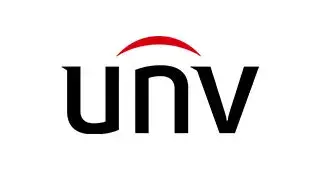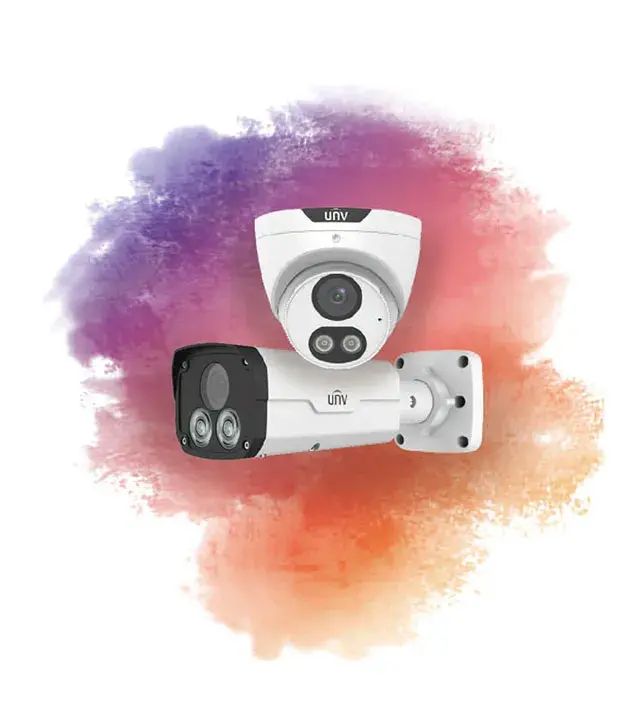 Testimonials
What People Are Saying
As a current client of Flatline Computers, we engage them for advice, consultation  and implementation of all our IT and  telephony services.  They always exceed our expectations.   Being one of the largest companies in the area doesn't take away from their prompt and professional service. 
They have an excellent reputation with our 3rd party suppliers and are known for their ability to identify and solve problems at the highest technical levels and go the extra distance whether working out of hours and on call.  We always  trust their recommendations and  they  know how to optimize purchasing solutions for all our IT requirements.
I would absolutely recommend Flatline to anyone.
Awesome company, Daniel is great. Really knows his stuff. I have never felt so comfortable knowing that our IT and managed security is in such safer hands. Thanks so much guys for always being so helpful
even in lockdown Daniel has been reached very easily. Thanks team